July, 2014
Good Guys,
Don't forget to sign up for the Buffalo Reunion. Also be the first to sign up for the barrel ride over the falls. (lol)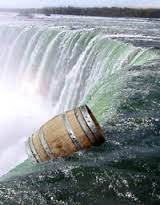 September 2012
Good Guys:
---Godspeed to Neil Armstrong on his passing.
---We hope that time and prayers have eased the pain and suffering from September 11, 2001.
Sam
(sam@star77.com)
March 2010
Good Guys,
It was another great mini reunion in Imperial Beach, Ca. Linda and I enjoyed the friendship by everyone. Be sure and check out the photos on the menu page.
Sam
Oct. 7, 2008

Good Guys,

Here is an email message that may touch your heart.

True love is neither physical nor romantic.

It was a busy morning, about 8:30, when an elderly gentleman in his 80's arrived to have stitches removed from his thumb. He said he was in a hurry as he had an appointment at 9:00 am.

I took his vital signs and had him take a seat, knowing it would be over an hour before someone would to able to see him. I saw him looking at his watch and decided, since I was not busy with another patient, I would evaluate his wound. On exam, it was well healed, so I talked to one of the doctors, got the needed supplies to remove his sutures and redress his wound.

While taking care of his wound, I asked him if he had another doctor's appointment this morning, as he was in such a hurry.

The gentleman told me no, that he needed to go to the nursing home to eat breakfast with his wife.

He told me that she had been there for a while and that she was a victim of Alzheimer's disease.

As we talked, I asked if she would be upset if he was a bit late.

He replied that she no longer knew who he was, that she had not recognized him in five years now.

I was surprised, and asked him, 'And you still go every morning, even though she doesn't know who you are?'

He smiled as he patted my hand and said,

'She doesn't know me, but I still know who she is.'

I had to hold back tears as he left, I had goose bumps on my arm, and thought,
'That is the kind of love I want in my life.'

True love is neither physical, nor romantic.

True love is an acceptance of all that is, has been, will be, and will not be.


(An email received from Chaplain Harry Brantley, Master Chief Yeoman)
---------
6/26/08
Wishing everyone a great 4th of July.
It was on July 4, 1776 that the United States of America declared independence from Britain and so we celebrate. Did you know the sacrifices that many paid who signed the Declaration of Independence?
"For the support of this Declaration, with firm reliance on the protection of the Divine Providence, we mutually pledge to each other, our lives, our fortunes, and our sacred honor."
Sam
--------------
Have you ever wondered what happened to the fifty-six men who signed the Declaration of Independence? This is the price they paid:
Five signers were captured by the British as traitors, and tortured before they died. Twelve had their homes ransacked and burned. Two lost their sons in the revolutionary army, another had two sons captured. Nine of the fifty-six fought and died from wounds or hardships resulting from the Revolutionary War.
These men signed, and they pledged their lives, their fortunes, and their sacred honor!
What kind of men were they? Twenty-four were lawyers and jurists. Eleven were merchants. Nine were farmers and large plantation owners. All were men of means, well educated. But they signed the Declaration of Independence knowing full well that the penalty could be death if they were captured.
Carter Braxton of Virginia, a wealthy planter and trader, saw his ships swept from the seas by the British navy. He sold his home and properties to pay his debts, and died in rags.
Thomas McKeam was so hounded by the British that he was forced to move his family almost constantly. He served in the Congress without pay, and his family was kept in hiding. His possessions were taken from him, and poverty was his reward.
Vandals or soldiers or both, looted the properties of Ellery, Clymer, Hall, Walton, Gwinnett, Heyward, Ruttledge, and Middleton.
Perhaps one of the most inspiring examples of "undaunted resolution" was at the Battle of Yorktown. Thomas Nelson, Jr. was returning from Philadelphia to become Governor of Virginia and joined General Washington just outside of Yorktown. He then noted that British General Cornwallis had taken over the Nelson home for his headquarters, but that the patriot's were directing their artillery fire all over the town except for the vicinity of his own beautiful home. Nelson asked why they were not firing in that direction, and the soldiers replied, "Out of respect to you, Sir." Nelson quietly urged General Washington to open fire, and stepping forward to the nearest cannon, aimed at his own house and fired. The other guns joined in, and the Nelson home was destroyed. Nelson died bankrupt.
Francis Lewis's Long Island home was looted and gutted, his home and properties destroyed. His wife was thrown into a damp dark prison cell without a bed. Health ruined, Mrs. Lewis soon died from the effects of the confinement. The Lewis's son would later die in British captivity, also.
"Honest John" Hart was driven from his wife's bedside as she lay dying, when British and Hessian troops invaded New Jersey just months after he signed the Declaration. Their thirteen children fled for their lives. His fields and his gristmill were laid to waste. All winter, and for more than a year, Hart lived in forests and caves, finally returning home to find his wife dead, his children vanished and his farm destroyed. Rebuilding proved too be too great a task. A few weeks later, by the spring of 1779, John Hart was dead from exhaustion and a broken heart.
Norris and Livingston suffered similar fates.
New Jersey's Richard Stockton, after rescuing his wife and children from advancing British troops, was betrayed by a loyalist, imprisoned, beaten and nearly starved. He returned an invalid to find his home gutted, and his library and papers burned. He too never recovered, dying in 1781 a broken man.
William Ellery of Rhode Island, who marveled that he had seen only "undaunted resolution" in the faces of his co-signers, also had his home burned.
Only days after Lewis Morris of New York signed the Declaration, British troops ravaged his 2,000-acre estate, butchered his cattle and drove his family off the land. Three of Morris' sons fought the British.
When the British seized the New York houses of the wealthy Philip Livingston, he sold off everything else, and gave the money to the Revolution. He died in 1778.
Arthur Middleton, Edward Rutledge and Thomas Heyward Jr. went home to South Carolina fight. In the British invasion of the South, Heyward was wounded and all three were captured. As he rotted on a prison ship in St. Augustine, Heyward's plantation was raided, buildings burned, and his wife, who witnessed it all, died. Other Southern signers suffered the same general fate.
Among the first to sign had been John Hancock, who wrote in big, bold script so George III "could read my name without spectacles and could now double his reward for 500 pounds for my head." If the cause of the revolution commands it, roared Hancock, "Burn Boston and make John Hancock a beggar!"
Here were men who believed in a cause far beyond themselves.
Such were the stories and sacrifices of the America revolution. These were not wild-eyed, rabble-rousing ruffians. They were soft-spoken men of means and education. They had security, but they valued liberty more. Standing tall, straight, and unwavering, they pledged: "For the support of this Declaration, with firm reliance on the protection of the Divine Providence, we mutually pledge to each other, our lives, our fortunes, and our sacred honor."
---------
12/12/07
Shipmates and friends:
Wishing you all a Merry Christmas and Happy New
Year.

In San Diego, we received our White Christmas in the
Laguna Mountains.
Sam/Linda Villa
---------
November 03, 2007
To Captain Jack O'Neill and family.
Our deepest sympathy and condolences…Bertha was truly loved and admired by all who new her.
Sam and Linda Villa

You can sign Guest Book by clicking here.....
Letters and cards can be sent to

Jack O'Neill
540 Carla Ave.
Chula Vista, CA. 91910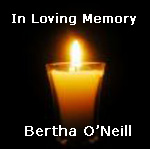 ---------
July 16, 2007
Good Guys,
Be sure and check out the latest Official Navy photo reprints in the ship's store.
---------
3/27/07
Good Guys,
Just received this very powerful video. Godspeed to our troops.
http://www.youtube.com/v/ervaMPt4Ha0&autoplay=1...expired
....thanks Keith (Knoblocks)

"Big John" Decommissioned After 38 Years of Service
...check out Navy NewsStand Media...expired


Sam
---
3/21/2007
Shipmates,
I am looking forward to being at the Saturday April 7 Mini Reunion. This year it is being held at the Fleet Reserve Association in Imperial Beach. I will take the opportunity to take a look around IB and see if anything has changed. And of course, it will be nice to see the Park's crew and company.
You should not expect a lunch on a chrome steel plated tray over a pitching and rolling sea.
See you there,
Sam
---
12/27/2006
Greetings to All:
Hope everyone had a nice Christmas and I do wish you a Happy
2007.
Here are a few photos from my attempted sailing adventure in
San Diego Bay. Linda and I felt it woud be a good day for sailing
therefore we drove down to the Harbor Island Yacht Club and checked
out a 32" Catalina. As we were doing this, the wind continued to build
up to small craft warnings and possible gale winds on the way.

Fair winds,
Sam/Webmaster
http://star77.com/sdtwo/index.html
---
April 5, 2006
Good Guys,
It was a great mini-reunion. Sue said that it was the best turn out yet. I especially enjoyed getting some questions answered by those in the know. Have you ever wondered how a ship remains so stable and upright at sea?
Fair winds,
Sam

---
March 4, 2006
Good Guys,
Looking forward to seeing many of you at the April 1st Mini Reunion in San Diego, CA. I have a month to make the transformation from an introvert that is locked up in a computer room to an extrovert that is life of the party. LOL
Fair winds,
Sam
---
Good Guys of the USS Floyd B. Parks:

I want to wish you and your family a Merry Christmas, Happy and Healthy New Year and Happy Holidays to one and all.
Fair winds and following seas always,
Sam + Linda Villa

http://www.ussfloydbparks.org/xmas2005.html
---
October 13, 2005
Happy Birthday, United States Navy
October 13, 1775
---
October 12, 2005
Good Guys,
It sounds like everyone had a great time at the Missouri Reunion. Please feel free to send me your comments.
Photos can be seen at:

http://www.ussfloydbparks.org/missouri.html
Fair winds,
Sam
---
Good Guys,
Ken Orrill, Leicester, England a former member of the British Army still remembers some of the Good Guys from the Parks. Its been 50 years but still he remembers the kindness and friendship he received.
Here is a copy of the email correspondence:
http://www.ussfloydbparks.org/kenorrill.html
Fair winds,
Sam
---
July 29, 2005
Good Guys,
I am happy to say that I finally found the photo of Mrs. Parks which was taken aboard the USS Floyd B. Parks. Her picture was taken in front of the plaque and photo that honors her husband.
Mrs. Park's picture has been placed in the Floyd B. Parks bio section. Here is the link to that page.
http://www.ussfloydbparks.org/mrsparks.html
Smooth sailing,
Sam
---
May 30, 2005
Good Guys,

These words from Abraham Lincoln's Gettysburg Address come to mind at Memorial Day.
"It is rather for us to be here dedicated to the great task remaining before us - that from these honored dead we take increased devotion to that cause for which they here gave the last full measure of devotion - that we here highly resolve that these dead shall not have died in vain; that this nation shall have a new birth of freedom; and that this government of the people, by the people, for the people, shall not perish from the earth......."
Sam
---
3/23/05
Just completed the Ship's History and Family Grams. Hope you enjoy reading these documents.
http://www.ussfloydbparks.org/historyofficial.html
Information was provided by Oscar Boudreaux, Jr.
Sam
---
03/03/05
"Hero at Midway," (bio of Floyd B. Parks) has been updated and enhanced. Thank you Oscar Boudreaux, Jr. for sharing your retrieved information from the National Archives and Navy Yards.
http://www.ussfloydbparks.org/parksbio.html
The Parks Association thanks you for your contribution.
Sam
---
02/24/05
Did you know that we had a crewmember aboard Parks that was awarded the Navy Cross? His name was Quincy Truett and he exhibited great heroism on a PBR in Vietnam. Warren Messick discovered that fact while watching a program on TV.
I have now included that story on the Parks website.
http://www.ussfloydbparks.org/truett.html
Sam
---