NEWSLETTER
May 2009
Dear shipmates,

Please read and keep this newsletter .... You'll want to refer to it later. Happy spring! .... And we hope everyone is well and life is good for you.

We have been working on this inactive shipmate list ...letters were sent to all shipmates that we had an address for, offering to bring them back to active with just 2 years dues, no matter how far they were behind. To date we would like to welcome back 24 Floyd B. Parks shipmates to the assn. And we hope that many of them will join us at the San Antonio reunion. We will keep working to find and bring back others. If you can help us in any way, please contact the Birdsongs for an inactive list and see if you can provide any info about lost shipmates.

Since the last newsletter we have found out that captain Jack O'Neill is not our oldest shipmate at 90 years young. His title has to be surrendered to plankowner Forrest Cox who will be 91 on Aug. 10th and Captain Jack will be 91 in Oct. Right behind them is Bill Short who is 89. Bill and Captain Jack will be at the reunion in San Antonio ...... Come on Forrest and join these youngsters!

The San Diego mini reunion was once again a huge success with 40 people attending and many from out of town or out of state.....as far away as South Carolina and Georgia. Our 2 faithful Captains, Jack O'Neill and Gene Erner both attended ...... Captain Erner was a bit late as he was dealing with the S. Ca. Traffic. A great day!

Remember your ships store.....Fathers Day is coming up quick and you might want to buy him something from the Floyd B. Parks collection. Shop early to allow for mailing time. The polo shirts now come in red, gray, forest green, navy and white and the shipmates seem to like the new selection of colors. Also we are now carrying white ball caps. The lap blankets are going quick and we will soon be out of them. We have ordered more of the navy blue jackets with our patch on them and they are a hot item.

If you have a computer, please go to your parks website often and check it out. Be sure to go to the ships log and sign in as many new members are finding their buddies there. The website address is www.ussfloydbparks.org. The ships store is also on the website.

If you have or if you ever do change your address, zip code, area code, phone number or any pertinent info .... Would you please let us know so that we can change it on the crew roster. With the mailing of each newsletter we lose about 4 shipmates due to moves or changes that we don't know about.
REUNION REVIEW .... this years reunion will be Sept. 14-21 in San Antonio, TX. Though we list the reunion as running the entire week, our activities won't start until Friday, Sept. 18th. Most shipmates usually check in on Wed. or Thurs. of the reunion week but officers and those wanting to spend more time in the host town will be there if you want to come early. Our hotel is the Holiday Inn San Antonio International Airport.....note the new name.....it is no longer the Holiday Inn Select ...and make sure you don't go to the Holiday Inn EXPRESS which is just 2 doors away. The address is 77 N.E. Loop 410 San Antonio, TX. 78216.

Now, for reservations call 210-524-5927 and ask for "Carrie" (our NEW reservationist). Be sure to tell her you are with the Floyd B. Parks reunion to get our $85 a night room rate. We have blocked 80 rooms but most of those are already reserved so we will need to get more rooms. Please make your reservations as soon as possible so we can get a handle on how many more rooms we will need.

Also S.A. is a tourist town and if the hotel fills and we can't get more rooms we will have to send shipmates to other hotels. We absolutely don't want to do that. The hotel cancellation policy allows you to cancel your room up to 24 hours prior to your due arrival with no charges so you really have nothing to lose. Thanks for helping out here.

Here is the rundown of our activities. Your hospitality room will open at 12 noon on Wed. for everyone to gather. That is where you will get your check in packet containing your name badges, your favorite drink and where "sea stories" will run rampant.

Friday we will run a shuttle from the hotel to downtown San Antonio (hotel is 7 miles from downtown) and drop you at the Alamo. From there you can walk to the Riverwalk, the Mall, Ripleys Believe It Or Not, Texas Rangers Museum etc. Everything is right there. The shuttle will round robin between the hotel and the Alamo all day so those who get tired first will be able to get the shuttle back to the hotel within 30 minutes.

We will have the hospitality room open at the hotel if you come back early and just want to "hang out". Last shuttle should run about 4 p.m. back to the hotel. Friday evening we will have a "Fiesta" including dinner. We will honor both the Mexican and Western heritage of San Antonio this night. You will get a plated dinner, mariachis and a special entertainer. We would like for you to wear your favorite western shirt or serape and if you like, your cowboy hat or sombrero.

Saturday we will all board busses for a 1 hour trip to the small German town of Fredericksburg. This is the home of the Admiral Nimitz Museum and that will be our first stop. We will have a ceremony in the Memorial Garden immediately after getting off the busses. This promises to be a really great ceremony. Then you can either go through the museum or wander through this cute little town that has a ton of shops and restaurants.

We have been told that the George Bush Gallery will be closed at the time we are there for renovation and construction. That's a bummer as that Gallery is awesome but the rest of the museum will be open for you to go through. BE SURE TO WEAR YOUR NAME BADGES FOR THIS TRIP AS THAT WILL BE YOUR ENTRY INTO THE MUSEUM. We will leave Fredericksburg at approx. 3:30 and on the way home we will stop at a steak house for dinner. This is really a different restaurant. It's set out in the middle of a green meadow where you can see cows grazing (you can hand feed them if you want) and there are deer feeders that they will fill and you can watch the deer and babies come down to eat. When we were there a mama and her baby came looking for food. It's neat.

Sunday will start with the men's meeting at 9 a.m.....all shipmates are urged to attend the meeting. Immediately following this, at 10 a.m., our Chaplain, Harry Brantley will have his worship service. This will be opened by a great group of young men you won't want to miss. Then you are free for the day if you want to go back into San Antonio for a while. The doors to the banquet room will open at 5 p.m. for our banquet dinner. MAKE SURE YOU MAKE YOUR RESERVATIONS TO INCLUDE THIS NIGHT ...CHECK OUT ON MONDAY, SEPT. 21"' SO YOU CAN JOIN THIS BANQUET. This is our last hurrah for 2009 so be sure to be there. We have no dress codes but on this night most shipmates wear suits and ties or slacks and dress shirts.....the ladies either a nice pants suit or a dress.

We will have a photographer there and ready to start taking couples pictures by 4:30p.m.... everyone be sure to get your picture made for the memory book. During the week we will be selling raffle prizes for the gifts that shipmates bring and donate. Last year we had about 150 prizes to raffle off. After our banquet dinner we will do that raffle. The prize everyone is after is the gold locket donated by Robby & Lois Robbins which actually contains gold off their property. We'll see who gets it this year.

Monday Sept. 21st is the day we all leave to go home to once again wait for next years reunion. After all the fun of the week, its kind of a sad day. But keeping in touch during the year makes it super. Keep in mind that there are tons of things to do in San Antonio and we only have 2 days to show you a couple of them. Besides what we have lined up for you there is the San Antonio Zoo, Botanical Garden, Lyndon B. Johnson Ranch & Museum, Tower of Americas, Six Flags and more. So you may want to make your reservations to come early or to stay over to see and do the rest. It's a really exciting town with lots going on.
Your Parks assn. wishes for each of you a happy and healthy summer. The location for the 2010 reunion will be announced at the San Antonio reunion and be written in the Nov. newsletter. Next year is west coast. We are currently scouting several locations for that reunion. We hope to see
BILL BIRDSONG
SECRETARY/TREASURER
951-789-5309

LARRY WHITE
PRESIDENT
616-364-8959
"ROBBY" ROBBINS
ASSN. ADVISOR
530-283-2165
From the Chaplain's Corner

What do you know about trees? Joyce Kilmer wrote a poem entitled "Trees". The opening line is, "I think that I shall never see a poem lovely as a tree". David refers to trees in Psalm 92. When we think of "sturdy", the mighty oak comes to mind. If we think of "strength", we think of the cedars of Lebanon. They grew to 120 feet in height and up to 30 feet in circumference, much like the Redwood tree. They were solid, strong, and immovable.

The psalmist saw believers as upright, strong, and unmoved by the winds of circumstance. Those who place our faith firmly in God can have this strength and vitality. Verse 12 says, "The righteous will flourish like a palm tree, they will grow like a cedar of Lebanon; planted in the house of the Lord, they will flourish in the courts of our God."

Palm trees are known for their long life. To flourish like palm trees means to stand tall and to live long. As we move ever nearer to the end of our lives, it is important that we have faith ....... a steadfast belief in the resurrection. This enables us to wear a "crown of favor" and to put on that "robe of righteousness ........ and be saved by His grace.

TAPS: Since our last newsletter we've lost four more PARKS crewmembers: Albert R. Marrino.1959-60; John Dexheimer 1948-50; David Bryant 1954-56, and Phillip Babcock 1960-62. May God rest their souls!

It's time to "make ready" for the reunion in San Antonio, We have. See you there!

For God and Country!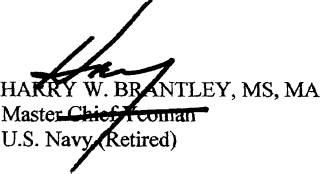 --------------------------------------------------------------------------------------------------

NAME

DATE

EVENT

Price per
Person

NUMBER
ATTENDING

.

.

.

.

FRIDAY
18 SEPT

FIESTA

$30.00

.

.

.

.

.

.

.

.

.

.

.

.

. .

SATURDAY
19 SEPT

BUS TRIP
MUSEUM
& DINNER

$50.00

.

BEEF

FISH

CHICKEN

.

SUNDAY
20 SEPT



BANQUET


$25.00

.

BEEF

FISH

CHICKEN

.

.



.

.

.

.

.

.

.

METHOD
OF
TRAVEL

FLY

DRIVE

AMTRACK

.

.

.

.

.

.

.

.

.

.

.

.
CUT OUT THIS FORM, FILL IT OUT, TOTAL IT, AND MAIL IT WITH YOUR CHECK
(MADE OUT TO FLOYD B. PARKS ASSN.) FOR YOUR ACTIVITIES TO
BILL BIRDSONG - 17139 OWL TREE RD., RIVERSIDE, CA 92504
--------------------------------------------------------------------------------------------------