NEWSLETTER
February 21, 2007


Dear Shipmates,
Hope this finds everyone in good health and doing well, also hope no one has had any
damages from the floods, ice storms or typhoons in various parts of the country.

We finally got our 2007 reunion set up, it will be in San Diego, CA on 17-23 Sept. at the Holiday Inn on Hotel Circle. The rate is $85.00 per night, the rate is extended to two days before and after the above dates.

RESERVATIONS MUST BE MADE NO LATER THAN
18 AUG. 07 FOR THIS RATE.

Phone number for reservations is 619-718-7983, tell them it is for the Floyd B. Parks
special rate. There is a 24-hour cancellation policy so please make your reservations ASAP as this helps us with planning for meals, busses, events, etc.

It is not a commitment to attend, it just tells us you intend to attend, if something
happens that you can't attend you can cancel your reservations 24 hours prior to your arrival with no penalty.

We are still working on trips, entertainment, etc, but they are not finalized yet. They will
be in the next newsletter.

We originally planned to have the 2007 reunion in the northeast. We had some good
proposals from hotels in New York and Baltimore, but Lois had an operation on her foot and was incapacitated for over a month which made me chief cook, housekeeper, nurse and laundryman.

Tom was on a job in North Carolina until early February, so we decided on San Diego
for two reasons.

1. Many people have been requesting San Diego for the past two or three years.

2. Since Bill Birdsong is taking my place having it near both our homes makes the
transition much easier.

It is very hard to negotiate a satisfactory deal with hotels in San Diego due to its
population and the climate. We received proposals from approximately 15 hotels, we
selected five to look at that were possibilities. After three days of proposals, counter­
proposals, adjustments, etc, we finally got a good rate for San Diego.

The other hotel rates were $115.00 to $129.00. On the hotels in New York and Baltimore we asked them to put their proposals on hold for our 2008 reunion. Tom Wyatt is going to look at them sometime this summer when he can get away for a week and set it up for September 2008.
We want to thank all the people who sent their 2007 dues, for those who haven't please do. If you're not sure of your dues status call or write to me for your status. Dues are $15.00 per year due each January. Makes checks payable to F.B. Parks Assoc. and mail to me.

(James Robbins, P.O. Box 61, Twain, CA 95984).

While in San Diego we made arrangements for our annual mini reunion. It will be on 7
April at the Fleet Reserve Association (FRA) in Imperial Beach, CA. Maps will be furnished upon request. The address is FRA, 659 Silver Strand Boulevard, Imperial Beach, CA 91932.

Lunch will be Swiss steak with potatoes, salad, etc. $10.00 per person inclusive. Please let us know if you want lunch since we have to let them know how many to fix. Pay upon arrival.

For the past few years Tony Allou has been our association historian, he puts our
reunion memory book together and has done a tremendous job. He has informed us that after the 2008 reunion he will no longer be able to do the job, so we are looking for a volunteer to replace Tony at that time. This will give you plenty of time to become familiar with the job, and Tony and others will give you any assistance needed.

NEW EMAIL ADDRESS FOR BILL & SUE BIRDSONG IS sbirdsong@roadrunner.com

If you have a change of address, phone number, area code or email address please
contact Robby or Sue Birdsong. Sue keeps all lists' current, she also prints the mailing
labels for newsletters, so please keep us informed of any changes.

Remember we'll send you a current membership list upon request.

Our shipmate Paul Papez's wife Mary had an operation for throat cancer and has been
in intensive care for four weeks. 1'm sure many of you remember Paule and Mary. They have been to 13 of 14 of our reunions, and Mary is the lady who makes the beautiful tea towels for our raffle each year. Paule is staying at a hotel near the hospital, her recovery time is unknown at this time but it appears it will be a long one. We would appreciate it if everyone sent cards to Mary. I know Paule and the family would appreciate receiving cards from their "Parks family."

The address is 9064 West Farm Road 4, Walnut Grove, MO 65770.

We recently placed 50 more people on the inactive list since there has been no
response of any kind from them for three years. We first sent them a letter explaining the cost of postage etc, but told them we would keep them on the active list if they were interested but requested they let us know. We received two replies. You could help us a lot if you would contact shipmates on the inactive list that you served with.

Tell them about our reunions and encourage them to join the Association and attend reunions. We have done everything we can do to get them to "come aboard", maybe a nudge from an old shipmate they served with will get them aboard. If you want a list of inactive members and are willing to help let us know and we'll send you an inactive list. We really need your help.
Now that we have the reunion site and date set please start making plans to attend,
since it was our home port for 28 years it will be like "going home".
Take care, stay healthy and keep in touch.
Sincerely,
Tom
Robby 530-283-2165
Bill 951-789-5309
-------------------
From The Chaplain's Corner...........

NOW do you believe in the power of prayer? Many of us
were praying for the upcoming PARKS reunion to be held
in San Diego. Our Miracle Workers caused this -to happen.
Plan now to join us in San Diego in September.

The killer tornadoes that ravaged Florida were to the North
of us and we had no problems in our area. Our hearts go out
to those who lost so much so quickly.

There has been sickness and loss of loved ones since last
year's reunion in Northern Kentucky. We must keep the
faith, stay in contact with each other, and cherish the time
we have together.

We still have time: time to do the things
we need to do, say the things we need to say, to stay in
touch.....or to tell someone we love them. Few people ever
experience the camaraderie we share as shipmates.

For God and Country!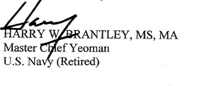 ------------------------------------------------------------------------------------